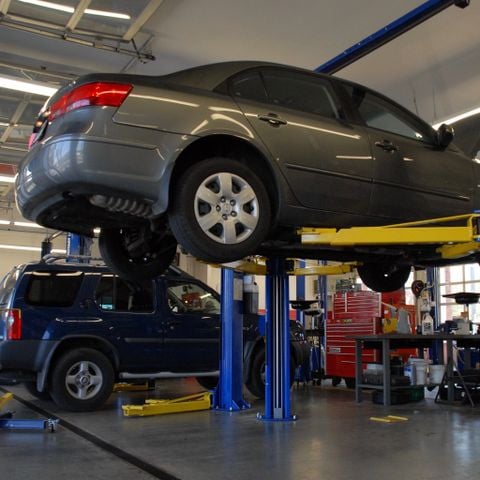 Research on Vietnam automobile repairing and maintenance market has been released by NMK LLC, a market research agency in Vietnam, comprises of four parts including development environment, automotive maintenance and repairing industry, products and services, and recommendations. The industry report obtained data in repairing and maintenance industry for auto which is helpful for investors tending to invest in automobile supporting sectors in Vietnam.
Policies Related to Auto Industry
The total automotive production and assembly capacity was about 460,000 vehicles per year, including cars less than 9 seats (200,000 vehicles per year), vans and passenger cars (215,000 vehicles per year). One of the most popular concerns was about the development of the automotive industry in the context of integration (Vietnam will reduce import tax in ASEAN to 0% in 2018 according to the regional integration process and WTO commitments).
Taxable price of imported cars to be revised upwards
According to the newly effective Decree No.108/2015/ND-CP giving guidance on the implementation of the amended law on special consumer tax (SCT), tax rates raised due to changes in the method of calculation.
In case importers sell CBUs via an agency model, the SCT rate will be evaluated as the agent's selling price before commissions, potentially largely differing from the previously applicable wholesale price.
In case CBUs are subsequently sold by a trading entity, the SCT rate must not be less than 93 per cent of the entity's average selling price, instead of the 90 per cent as previously regulated.
Along with these changes, the SCT rate will include the sum of importers' profit, marketing, and logistics expenses, among others.
In reality, both sales agents and car manufacturers had increased car prices.
Lower import tariffs imposed on ASEAN cars
In light of the Ministry of Finance's Circular 165 in 2014, importers of ASEAN products will be entitled to a special preferential tax scheme pursuant to the ASEAN Trade in Goods Agreement (ATIGA). Particularly, the import duty levied on CBUs from the ASEAN reduced to 40 per cent in 2016 from the previous 50 per cent. Similarly, this rate will slide further down to 30 per cent in 2017 and zero per cent in 2018.
Provision of automatic transmission car driver's licenses
In light of the Ministry of Transport's amended Circular 46, started from January 1, 2016 the granting of driver's licenses to automatic transmission cars was carried out simultaneously with traditional manual transmission cars' driver license provision.
Particularly, automatic transmission cars' driver licenses (B1 category driver's license) was granted to non-professional drivers, to drive automatic transmission cars up to nine seats, trucks, including below 3.5 tonnage specialized trucks.
People acquiring B1 category driver licenses are allowed to drive manual transmission cars only.
As clarified since, people having B1 driver licenses are only allowed to drive manual transmission cars, while those having traditional manual transmission cars' driver licenses can drive both automatic and manual transmission cars as well.
The understanding that both types of driver's licenses are necessary to drive both types is totally inadequate.
The overall target of granting B1 driver licenses is to make it easier for people to drive cars, especially for women. This method is widely applied in developed countries like Germany, the US, Japan, and Australia.
Other policies
Along with these major policies, last year car users needed to brace themselves against a number of other regulations, such as reforms in auto auditing, control and treatment of overloaded trucks, etc.
Furthermore, changes to the SCT rate as well as other kinds of taxes and fees will be further considered for application this year by the competent government agencies.
Barriers to entry
Imported license: Ministry of Industry and Trade issued circular No. 20/2011/TT-BCT on May 12th 2011, effected from June 26th 2011, stipulated that only authorized auto dealers had permission to import cars, without any exception. Hundreds of unauthorized autos imported firms were affected seriously from that issue.
Retails license: as stipulated in laws, FDI companies have to ask for permission to do the retails business in Vietnam. The retails license is approved case by case and site by site; thus, it limits FDI firms to open the network widely.
Import tax for parts reviewed upwards: Prime Minister had issued the decision No. 229/QD-TTG which will be reviewed the import tax of 19 auto part groups of items. The rate will be increased much higher than existence and might close to highest level under WTO agreement.
Key success factors
Location close to key markets: location will determine market size, customer income, vehicle count, population and competition.
Economy of scale: efficient in achieve economy of scale, in particular supply chain cost and advertising proved to be most successful.
Employment of skilled automobile technicians: hire skilled technicians in workforce that is becoming more technologically advanced.
After sales service and support: provide superior customer service in a segment that can be very competitive.
Recent repair/technology info: obtain access to repair information for the original equipment manufacturer.
Inventory management skills: able to control stock on hand and install accurate costing systems.
Safety in workplace: maintain safe working conditions as well as their corporate image revolve around safety and consciousness.
Registered Motor Vehicles
As the end of the year 2016, there were around 51.043 million motorcycles and 2.387 million autos in the country, in which passenger cars reached at 1.226 million cars and commercial cars rose to 1.161 million autos.
In 2016, there were 630,000 automobiles now operating in Hanoi and around 634 thousand cars circulating in Ho Chi Minh city.
Motor Vehicles Assembled
The country's motor vehicles assembled in 2016 estimated to increase to above 3.27 million pieces, in which assembled cars rose to 228,000 pieces and motor assembled reached at 3,046 thousand pieces.
The assembled cars continued to gain 5 consecutive years from the year of 2012. The economic recession caused the slow growth of car sales and assembly in the year 2012 and 2013. The last couple years have seen a significant boom in both car sales and assembly in Vietnam. The country's assembled car hit record in 2016, the highest-level record by Vietnam's auto market in the past 20 years.
On the contrary, motorcycles assembled market reported a continuously decrease in 5 consecutive years. The number of motor assembled in 2015 decreased to 3,046 thousand pieces, nearly same as the year 2008. The motor market is now facing with many difficult and market slump to continue. Year 2016 was likely to be another difficult year with competition being harsher than ever despite various promotions and discounts.
Motor Vehicles Imported
Automobile assembled imported in 2016 estimated to decrease by nearly 22% compared with the year 2015, reached at 2,335 million US$, GSO data. The value of auto imported hit a record in 2015 with the amount of nearly 3 billion US$.
Motorcycles imported market showed the increase of 20% in 2016, but just accounted for a half in term of value compared with the year 2010 or 2011. The motorbike market seemed to be better in 2016 but the country's demand caused many obstacles for industry development in recent years.
Auto parts and accessories imported increased to 3,550 million US$ in 2016, the highest level since 2010. The motor vehices part and accessories rose by 17 percent compared with the last year, 2015. In term of value of parts and accessories imported, the value gained more than double against those value of the year 2012. During past 5 years, the country spent nearly 12 billion US$ to import automobile parts and accessories.
In 2016, total number of motor vehicles imported climbed to 113,567 pieces, decrease by 9.5 percent compared with the year 2015, in which: 9 seats or less car (51,623 pcs.), above 9-seats car (867), truck (47,515) and others (13,562). Most of motor vehicles imported was 9 seats or less cars, accounted for 45.4 percent of total auto imported, followed by truck imported (41.8 percent).
Clients might approach to outline of report here. For getting full report, clients might request an order to market research team at ic@nmk or call to help desk +84 33 7572 999 for support.